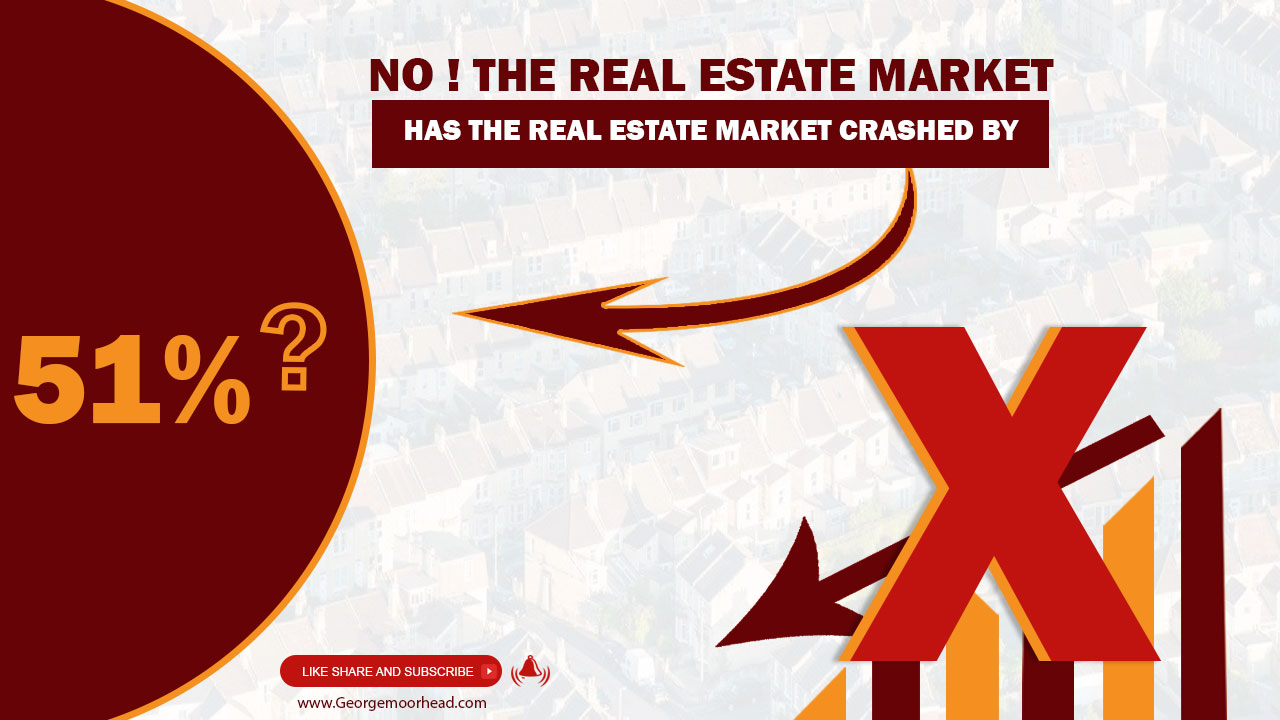 Is the 51% decline in the housing market reported for November even true? We will examine whether investing in the current real estate market is worthwhile this article because this is an honest and understandable question, and some people may need clarification on this information. Finally, we'll consider what conditions might result in a shift in the upcoming months during this time of elevated mortgage rates.
You've reached the right place if you're looking for more information about the November real estate statistics. We'll contrast this month's numbers with those from a year 
ago. In order to learn our recommendations and the outlook for interest rates, whether you're looking to buy or sell a home, we urge you to read the entire report.
November Real Estate Market Update
If you'd read our previous reports, you would be aware that the market in October wasn't particularly unusual. Because of rising mortgage rates, buyers are delaying the purchase of their homes. But how has this pattern changed for November?
November showed the anticipated growth at the beginning of this month. Despite the fact that fewer homes are being sold, we had anticipated this. If you regularly read our reports, you must be aware of this already.
Compared To Last Year
Here is what we learned when we compared the figures from these actions to November 2021:
Home sales increased by 179.3% on average.
If you're thinking about buying or selling a home this year, the time is now. This opportunity can be taken advantage of by buying a home now and refinancing it in the following quarter when there will be a lot more demand for homes.
It's time to review the seven-day real estate statistics for November and contrast them with data from the same month last year. And these are the statistics for this year: Prices are falling, sales are rising, and inventory is going down.
Although there was a noticeable slowdown from last year, the housing market was still strong. It is encouraging that a housing recovery is beginning. If these trends continue, we'll keep an eye on the housing market in the coming months.
No! The Market Has Not Crashed
Contrary to popular belief, the real estate market has not crashed. Even though the market has recently slowed down, it is still steady. The slowdown was brought on by a number of factors, but none of them resulted in a market crash. Another factor is the large number of people who are still searching for a home to buy or sell. The market will gradually recover, but it will take time. The housing market will continue to slow even though it is not in free fall.
Conclusion
The market has not collapsed because home sales are at an all-time high; rather, it has survived because we can still find great, dependable deals. This demonstrates that whether it is Washington or Sammamish, homes for sale with competitive prices are always in high demand, and buyers are in high demand. Finally, we recommend careful planning before starting any market activity. As cautious investors search for homes in the upcoming year, the interest rate will decrease. If you take advantage of that opportunity, you can make a lot of money.